Address Management in Austria
What you ought to know about maintaining your Austrian addresses

Here you find useful information on maintenance, updating, cleansing and enrichment of Austrian customer addresses.
Data Quality Solutions in Austria
Geographical and postal classification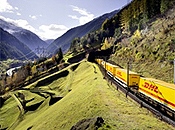 Austria is divided into 9 federal states, as well as 200 towns and 2,357 local authorities (known as Gemeindebezirke in Vienna). The postal classification consists of 9 postcode zones (which do not correspond consistently with the nine federal states/provinces), 77 postcode areas and 2,183 postcodes.
Street Directories
ÖPAG's street directories, available in various levels of detail, are based on basic Austrian statistical data: statistik.at.
Data Protection
Data protection regulations in Austria are based on EU guidelines. The legal foundation for the data protection laws in Austria is the Data Protection Act 2000 (DSG 2000). Adherence to the data protection regulations is controlled by the Data Protection Commission (DSK) (www.dsk.gv.at). Personal data such as email address, date of birth or telephone number may only be transferred without the prior agreement of the relevant person in special cases.
Postal Services
With around 27,000 employees, the semi state-owned Österreichische Post AG (ÖPAG, "Austrian Post PLC") is one of the biggest companies in Austria. It has a quasi monopolistic position with a market share of well over 90% in the postal delivery market – including non-addressed advertising.
One main reason for this is a special feature of Austria: Lots of building letterboxes in larger residential complexes did not have slots until 2012. Only ÖPAG post deliverers had keys to open the letterboxes. Alternative postal service providers therefore could not deliver any mail if they didn't install their own letterboxes. However, all letterboxes will be provided with EU compliance letterbox flaps by November 2012 and are therefore open to all providers.
Potential competitors concentrate on the delivery of papers and magazines, as well as non-addressed advertising mail in selected regions.
Marketing Associations

The Dialogue Marketing Association Austria (DMVÖ) has around 550 members, approximately a third of which are agencies, clients and service providers. Apart from its central function as an information and lobbying network, it offers its members services such as training and further education, certifications such as the DMVÖ signet and the DMVÖ official quality seal for direct marketing companies.
Around 400 address publishing companies and direct advertising companies in the marketing and communication association are represented in the trade association for marketing and communication (http://portal.wko.at).
Analyse / Test your Austrian addresses
A test to check the quality of your customer addresses is available and highly recommended! The accuracy of the address data is also checked to see if the addresses are deliverable (on address level) and up to date. A detailed report is supplied, which allows for strategic recommendations for the optimisation of data quality.
Quick Info Austria
Inhabitants: 8.2 million (world ranking 79 of 193)
Households: 3.3 million
Companies: 0.5 million
Cities > 100,000 inhabitants:
5 (Vienna, Graz, Linz, Salzburg, Innsbruck)
GDP per capita:  
$ 45,989 (world ranking 10)
Human Development Index: 
world ranking 25
 Mailing Volume:
medial (65 per head/year)
Mail Order Affinity: high
(57% of the pop., Europe: 52%)
Questions on addresses in Austria?