Invalid Addresses in Austria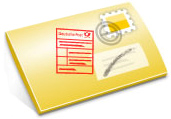 1. Deceased Files
The deceased file is also sourced from the Austrian Postal Corporation (ÖPAG) , who also receives deceased data from business partners. Total number of records in summer 2012 was approx. 850,000.
2. Undeliverable Addresses
Information on request. 
3. No Mail File / Robinson List
The Austrian no mail file is sourced free of charge from the advertising and marketing communication association. According to trade regulations, only direct marketing companies with a domestic registered office are allowed to receive the no mail file (Robinson list). POSTADRESS GLOBAL can introduce you to a partner who can cleanse your addresses using the Robinson list.
POSTADRESS GLOBAL assists in cleansing your Austrian addresses of deceased, invalid addresses and also addresses of those who do not want to receive promotional mail. Just call us, we will gladly advise you further.
Further Data Quality Solutions in Austria: