Relocation Data in Austria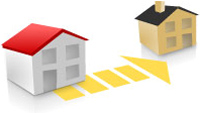 The ÖPAG's (Austrian Postal Corporation) relocation data is sourced from the movers' (private and business relocations) forwarding address contracts. The update is carried out on a monthly basis (approx. + 55,000 records). A weekly update is available, too. The total amount of relocations in the middle of 2012 was approx. 4,5 million records.
The relocation rate in Austria is 8% per annum. Not all movers place a forwarding address contract. So the relocation data is enriched by using relocation data from direct marketing business partners or from business partners in the mail order house market etc.
In contrast to Germany, there is no time limit on the storage of data, so the information dates back to 2002.
Further Data Quality Solutions in Austria:
Quicklinks
Further information about …