Postal Correction of Belgian Addresses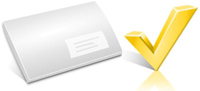 We recommend a postal validation of your Belgian addresses as an essential service before any merging of data (duplicates, updating etc.) takes place. Only correct postal addresses can be recognised accurately and updated in the various stages of the cleansing process.
The address standardisation and cleansing process allows for the correct breakdown of an address into name, street, house number, postcode and area, as well as the correct allocation of postcodes and districts. Any incorrectly written names of streets and districts (which can often occur as a result of multilingualism) are also standardised.
POSTADRESS GLOBAL can organise a postal address correction for your Belgian addresses. Allow us to give you an non-binding quote – just call.
Further Data Quality Solutions in Belgium:
Quicklinks
Further information about …