Relocation Data in Belgium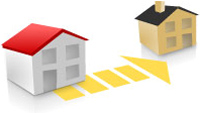 Each year, 10% of all Belgians relocate. To ensure that your Belgian addresses remain up to date, a validation against relocation data is recommended on a regular basis.
For this purpose, relocation databases are available via POSTADRESS GLOBAL, so that old addresses are recognised and the corresponding new addresses may be supplied. Relocation data is sourced from household data from the Belgian post, as well as additional sources, which have collected relocation information over the last 10 years.
These files have a coverage of 80% of the relocation market.
POSTADRESS GLOBAL can organise a merge purge using Belgian relocation addresses for you. We would like to advise you – just call or send an email!
Further Data Quality in Belgium:
Quicklinks
Further information about …