Invalid Addresses in Germany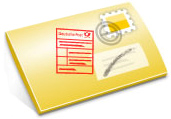 Deceased Files
About 900,000 people pass away in Germany every year and a large number still receive mail from companies where they were once customers. At best, the letter is returned to sender as undeliverable; at worst, it is opened by mourning relatives, who often find this kind of mail disrespectful. Sending letters to deceased people not only costs money but also likeability and trust. 
For this reason, companies cleanse their customer data with the German undeliverable database, POSTADDRESS CLEAN, prior to a mailing campaign. This avoids postal returns and preserves a reverence toward the family. This also benefits surviving relatives, since it ensures that the amount of undesired advertising mail is significantly reduced. 
Thanks to the cooperation with SCHUFA, the addresses of more than 90% of all deceased people in Germany over the age of 18 years are incorporated in POSTADDRESS CLEAN. The deceased's date of birth and death is available in almost all cases, which prevents confusion in the event of identical names and makes the information especially reliable.
Undeliverable Addresses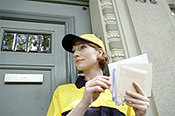 The database POSTADDRESS CLEAN contains – as well as the deceased file – further invalid addresses, such as `relocations without new address'.
Reliable information is available that a relocation has taken place, however the mover's new address is unknown. If an update takes place, the addresses cannot be updated but at least you avoid sending out direct mail to undeliverable addresses, which reduces your rate of return.
No Mail Lists
In Germany there are different Robinson lists to prevent unwanted advertisements by post, email, telephone (mobile or landline) and fax. 2 million users are registered altogether. The lists are managed on secure German servers by the non-profit organisation "Verein Deutsche Robinsonlisten" (German Union of Robinson Lists) in cooperation with the lists' founding organisation I.D.I. ("Interest Group German Internet"). 

Registration for the German Dialogue Marketing Association (Deutscher Dialogmarketing Verband, DDV) postal Robinson List can be done by telephone, by post or online on the website www.ichhabediewahl.de ("it´s my choice"). The registration applies for 5 years in order to ensure the list is up to date. The system is considered reliable.
Since December 2013, Deutsche Post Adress is responsible for the Robinson list of DDV. The order comprises organisational data handling, the monthly provisioning of the matching addresses for companies and the processing of consumer queries. POSTADDRESS GLOBAL would be happy to organise the synchronization of your customer addresses with the Robinson list. Thus you avoid mailings to the 820,000 German consumers who generally do not wish to receive any advertisements.
POSTADDRESS GLOBAL updates your German addresses and removes invalid addresses, the addresses of households not wishing to receive advertisements and those of the deceased. Simply contact us for a quote – no obligation!
Further Data Quality Solutions in Germany
Quicklinks
Further information about …