Relocation Data in Germany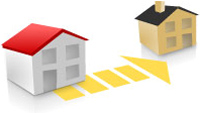 Every year 10% of the population, 8 million people, relocate. The relocation database of Deutsche Post Adress, POSTADRESS MOVE, offers the most up to date relocation information on an annual basis with approximately 5 million new entries.
The data is based on Deutsche Post's forwarding request forms. Relocation data is also sourced from additional relocation sources. The database is updated daily.
An ideal addition to POSTADRESS MOVE is the relocation database moversPLUS. In this database, the relocation data is not deleted after 24 months, as is the case with POSTADRESS MOVE. Therefore, if you use this data further approx. 5 million validated relocation addresses are available – with approximately 1 to 1.5 million new entries per year. The data is sourced from public accessible directories or from the movers themselves.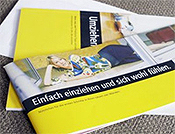 Company addresses should also not be ignored. Your business partner's addresses may be matched against POSTADRESS BUSINESS, the B2B change of address master database. The data is supplied by Companies House (registrar of companies) as well as business publications. Each year approx. 170,000 data changes are entered – not only change of registered address but also change of name, change of legal form, fusions, liquidations, notifications of liquidations and insolvencies.
POSTADRESS GLOBAL checks your German addresses against an updating programme. We will be happy to give you a no-obligation quote – just contact us!
Further Data Quality Solutions in Germany
Quicklinks
Further information about …