Invalid Addresses in Great Britain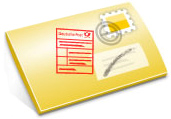 In one year, 6.5 million people in Great Britain relocate, 580,000 people die and many customers add their address to a no mail file. Altogether that represents 7.8 million change of addresses, nearly 13% of all British residents.
1. Deceased files
1,600 people die each day in Great Britain. 
Mortascreen: Since 1997 and with a quantity of 6 million addresses, this file is the largest and most precise source of deceased data (a coverage of approx. 95%). Daily updates available
Experian Deceased: Contains approx. 1.9 million deceased records. Updated monthly.
DCeased: Deceased records in Scotland, East and West England sourced from government information, containing only 280,000 records.
The Bereavement Register (TBR): ReaD Group's deceased file. Built in the year 2000 and now contains over 3 million records. Most of the data is received by using death certificate wallets that are circulated to funeral parlours and registrars.
disConnect Deceased: Equifax´s deceased file contains over 1 million records.
Contact POSTADRESS GLOBAL to find out which supplier has the best solution, tailor made for you!
2. Undeliverable addresses
NCOA Suppress: Royal Mail's goneaway file is called "NCOA Suppress" (NCOA = National Change of Address, formerly USS Goneway = Universal Suppression Service Goneaway). NCOA Suppress is mainly generated from the forwarding address contracts, where the mover does not agree to the transfer of address data to other parties.
Equifax disConnect is a database with confirmed undeliverable addresses, no mail requesters and deceased file. DisConnect is updated on a monthly basis and contains over 43 million records.
Absolute Movers: The goneaway file from Experian contains 50 million addresses and claims to have the best coverage of undeliverables. It is updated monthly.
GAS: Last but not least there is the GoneAway Suppression file; data from the REaD Group was collected via a partnership with the Skipton Information Group, one of the largest businesses in the database sector in the UK. Moving in and relocation data is transferred directly from Skipton businesses to REaD group. GAS is updated monthly.
Check which database(s) best suits your needs for address matching with POSTADRESS GLOBAL!
3. No Mail lists
In Great Britain there are equivalent lists to the German and French No Mail File (Robinson):
Mail Preference Service File (MPS) with 3.2 million addresses = requests not to receive advertising mail via post: www.mpsonline.org.uk/mpsr/
Telephone Preference Service File (TPS) with 11 million addresses = requests not to receive advertising telephone calls
Fax Preference Service File (FPS) with 1.9 million addresses = requests not to receive advertising via fax
Baby MPS exists to protect babies from receiving advertising material
Equifax disConnect contains addresses of no mail requesters who have expressly written to Equifax requesting their name also be deleted from the mailing list.
POSTADRESS GLOBAL assists in cleansing your British addresses of deceased, invalid addresses and also addresses of those who do not want to receive promotional mail. Contact us and allow us to give you a non-binding quote.
Further Data Quality Solutions in Great Britain:
Quicklinks
Further information about …