Invalid Addresses in Italy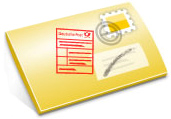 1. Deceased files
Unfortunately there are no deceased files available in Italy for address cleansing purposes.
2. Undeliverable addresses
There are many databases with undeliverable and invalid addresses available for address cleansing purposes. This data originates from postage returns, known relocations without known new address as well as deleted addresses which are filtered via a merge with new and old telephone directories.
3. No Mail lists
The Italian version of the no mail file is called "Cancellami" ("de-register") and since 2001 has been managed by the marketing association AIDiM. It contains approx. 15,000 addresses. Consumers can register onto the different no mail lists for direct mail, telephone, fax, email and SMS advertising.
POSTADRESS GLOBAL assists in cleansing your Italian data of invalid addresses and addresses of those who do not want to receive promotional mail. Contact us and allow us to give you a non-binding quote!
Further Data Quality Solutions in Italy: