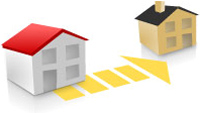 The Italian relocation database is based on Poste Italiane's service "Seguimi" (follow me), where consumers and businesses who relocate take out a forwarding request contract with Poste Italiane.
Currently (2011) you can compare your Italian addresses with two million relocation records. The market coverage is less than the EU average, as this service is relatively new. The database is updated monthly.
Additional relocation data is obtained via a merge with accessible public telephone subscriber directories. The identification and generation of relocation data takes place using forename, surname and tax number.
POSTADRESS GLOBAL can organise a merge purge using Italian relocation addresses for you. Our team would like to advise you.
Further Data Quality Solutions in Italy: