Invalid Addresses in Switzerland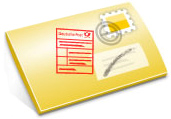 1. Deceased Files
There is no deceased database, however officially published deceased announcements are integrated into Swiss Post's relocation data. Matches are marked with a specific flag. This file has a coverage of about 50% of the total amount of deaths in Switzerland.
2. Undeliverable Addresses
Information on request.
3. No Mail Lists
The Swiss Robinson list is available at a charge from the Swiss Direct Marketing Association. POSTADRESS GLOBAL can help you with this. The list contains approximately 100,000 household addresses.
POSTADRESS GLOBAL can organise a verification and cleansing of your Swiss addresses, so that deceased addresses, undeliverable addresses and those who do not want to receive promotional mail are excluded from your mailing. Ask for a non-binding quote.
Further Data Quality Solutions in Switzerland: