Invalid addresses in the USA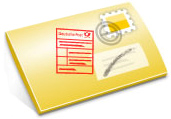 1. Deceased files
POSTADRESS GLOBAL´s partner compiles and maintains all reported information received from the Social Security Administration or the consumer about deceased individuals for either 3 or 6 years.
2. Undeliverable addresses
Suppression files ensure that mail is only being sent to suitable records. This is done when individuals are no longer available at the old address. For example, if individuals move without providing a forwarding address, are in prison, are deceased, etc. Therefore, by not mailing to these addresses, costs for mailing, catalogues, and postage can be saved.
Specialty Suppression Files:
Prison Suppress Drops: Mail that is being suppressed when the individual is in prison or in some form of holding cell. It is up to the individual or the American Correction Association.
Undeliverable Address Suppress (available soon): This is a supplemented file and provides a way to identify individuals who have moved when the NCOA file cannot identify them.
3. No Mail lists
The DMA Pander file contains records belonging to people who do not want to receive direct mail and have requested that the Direct Marketing Association remove their names from mailing lists. Individuals can register on the DMA Pander File to stop direct mail.
POSTADRESS GLOBAL can organise a verification and cleansing of your American addresses, so that deceased addresses, undeliverable addresses and those who do not want to receive promotional mail are excluded from your mailing. Ask for a non-binding quote.
Further Data Quality Solutions in the USA: