The one-stop shop for address services
International Data Quality Solutions from a single source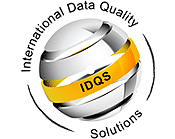 You have French company addresses, which have to be updated.
You would like to check your American customer data for duplicates.
You must process Italian postage returns.
This is no problem for POSTADDRESS GLOBAL!
POSTADDRESS GLOBAL, a competent partner, supports you in the international markets. Whether it's a matter of postal correction of mail addresses, address research or identifying deceased data, we make sure that you have access to a large range of services for your foreign mailing campaigns.
Our services
Audits with significant results in presentation format.
Postal address cleaning of worldwide consumer and business addresses.
Removal of duplicates with all addresses with Latin characters.
Merges with relocation databases (Europe and North America)
Merges with deceased and undeliverable databases.
Enrichment with telephone number
Business projects: street directory raw data and further services relating to international address quality are available on request
Download an address solution overview of POSTADDRESS GLOBAL services.
Your advantages with
POSTADDRESS GLOBAL
You have only one source for all services relating to address optimisation
You have access to top products from the relevant country – quality that has already been tested.
You receive a tailor-made solution for you and your requirements.
You reduce your postage costs and number of returns.
You increase your knowledge of your clients.
International Data Quality Solutions
IDQS is a holistic approach, caring for customer data quality and IT processes, framed by sophisticated consulting expertise, to empower the asset of customer data.