Ulla Popken: address maintance in 7 countries
from a single source
How the fashion specialist reduced its rate of returns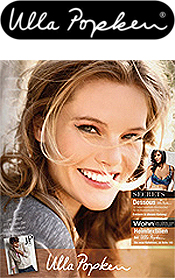 By using international relocation data Ulla Popken optimises its direct marketing campaigns in Europe. Learn more about our international data quality solutions.
The company

Ulla Popken identified a niche market with its 'Young fashion from size 42 upwards' campaign. The company sells "fashionable clothes in big sizes" in over 300 branches in 14 countries. They also sell throughout Europe via mail order and the internet.

Initial situation

Ulla Popken noticed that it was getting a higher quota of returned mail from abroad by comparison with the German market, which was in turn leading to proportionately higher costs for printing, paper, packaging and delivery. Expenditure for the subsequent address research also proved very high in terms of personnel and costs, and this detracted from the profitability of the catalogue.

Solution

Since 2008 the fashion company has been cleaning their customer postal addresses using POSTADRESS GLOBAL and also merges their file with the relocation database. This concerns addresses from Austria, Switzerland, Belgium, the Netherlands, Luxembourg, France and Poland.

Result

Thanks to a successful co-operation, the rate of returns has been significantly reduced. The expenditure on personnel and the amount of time allocated to address maintenance is minimised.